Water draws keel, main reefs to full, the wind paints the time a deep blue.

Oh compass, true rose, to the charts of the deep and the cities of coral we go













Naming an object in memory of a person can be a tricky proposition, where getting it right depends upon how the essence of one might have related to the essence of the other. Getting it wrong simply trades homage for hyperbole, giving rise to such ironies as an airport named for the President who once fired all of the air traffic controllers.

When IWC introduced the Aquatimer Cousteau Divers in 2004, they indeed got it right. In recognizing one of the 20th Century's most important figures, they succeeded in joining the essence of execution with the essence of achievement - creating a world-class dive watch in honor of a world-class diver. Cousteau, I believe, would have been pleased.

No doubt that for most of the eventual 1,953 owners of this watch, it will simply be viewed as a collectors item built upon both the Aquatimer heritage and the legacy of its namesake. And though it is engineered for the most demanding of uses, few if any are ever likely to see the water, let alone a city of coral three atmospheres below the surface of an ocean.

For the 1,953 individuals who will be fortunate enough to acquire one of these watches, owning it will no doubt be a great pleasure, and perhaps a motivation to learn more about the man for whom it was named.

Powered by the 31-jewel, IWC -engineered 2892 with a power reserve of 42-hours, this model is available exclusively on a wonderfully supple rubber strap. While I have considered adding the steel bracelet, I find the rubber uniquely suited to the overall design. Besides, its amagnetic properties insure a level of additonal safety while diving near nuclear power plants that steel simply can not match.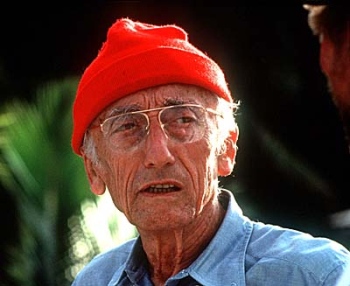 So who was this man, Jacques-Yves Cousteau? For much of my life, he was little more than just another famous name. I saw little of his work and knew hardly anything about him and then one day in 1997, he was gone. Despite his contributions to the world I lived in, I had mostly missed it all.

Once I received my Cousteau the watch, I felt awkward knowing so little about Cousteau the man, and thus set out in search of something to append the two together. From the very onset it was obvious that this  man was all but universally revered, with leaders the world over eulogizing his life upon his passing. Even today he remains France's most beloved public figure.

In my search for Cousteau I discovered that he was born in 1910 near Bordeaux, was expelled from school at 17 and took his first dive in 1920 - in Vermont, of all places. He entered France's Naval Academy at the age of 20 to become an aviator and became instead a sailor. His reassignment to naval duty, courtesy of a near-fatal car accident, was the beginning of his 60-year love affair with the sea, and ultimately the world's love affair with him.

I learned that one of the things for which he is most famous yet least known, was his work with Emile Gagnan in developing the SCUBA (self-contained underwater breathing apparatus)  that lent its name to an entire new sport, and finally gave divers their untethered freedom. Its commercial success helped provide him the means to pursue his passions for both oceanography and cinematography, and helped finance the fitting out of his famous but now salvaged and retired boat, Calypso. It was aboard this vessel that he sailed to the Red Sea in 1953 and filmed the first underwater footage ever - in color. 

Eventually I believe I gained some sense of Cousteau. I found him to be an interesting and pragmatic man who gave a landlocked world its first window into the sea, and by and large helped define that sense of environmental "rightness" to which so many have claimed a moral connection. I grew fond of this man who sided not with the extremes, but who enjoyed a deep understanding of the realities natural to the circle of life. Who he ultimately became was no more circumstantial than the respect he ultimately earned, and if nothing more of the man could be said than this, he illuminated for millions that which would have never illuminated itself.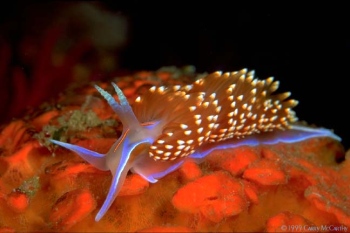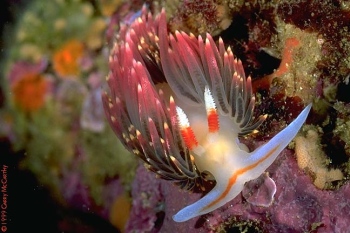 So, what is this watch, the Cousteau? Essentially it is the commemorative version of the new Aquatimer Automatic - identical all but for the dial colorations and the rear case engraving. The 1,953 available examples carry the same reference as the regular automatic and are individually numbered in honor of Cousteau's first Red Sea expedition in 1953. As limited editions go, IWC was rather generous in its release, but if the initial excitement was to be any indication, the demand seems to have already outstripped the supply. My own experience in acquiring one certainly bears this out.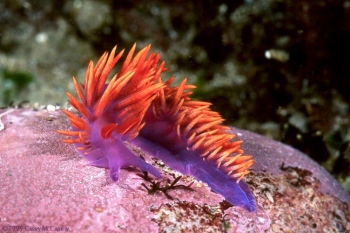 With a case diameter of 42mm, a case height of almost 13mm, and a convex crystal itself the apparent thickness of an entire Portofino, this is one substantial piece of aqua-horologics® - a term coined in a dream I had about about Lloyd Bridges and Cousteau free-diving for bar tabs in an early Sea Hunt episode.

Aside from the aesthetics and the relatively limited availability of the Cousteau, it is the underlying mechanical engineering that makes this watch special. While there may be other dive watches that can match its 1000 meters rating, it is the ingenious sealing system, internal rotating bezel, and its rigidity of strength that combine to make it one of the most unique dive watches available today.

In taking the name Cousteau, IWC married the legacy of a great diver to the legacy of a great dive watch - resulting in a marriage, I believe, befitting the legacies of both.

Terry Russell

Copyright 2005

I would like to acknowledge the stunning underwater photography of
Mr. Garry McCarthy
of San Diego, and thank him for his generous use of his aquatic photos. He was very gracious in his permission of their use, and enthusiastic in his support of Captain Cousteau. I would encourage you to visit his website at
www.underwater-photos.com
All photos of the Cousteau Divers by the author, and all others included under the rules of fair use.