When Erwin Bilgrey fled the communist regime of Petru Groza in the late 1940s, he carried with him, deep in his heart, that sense of loss that all such men requisition at the border of their homeland. He also carried with him, deep in his pocket, a beautiful gold watch from the International Watch Company,  passed down to him by his now nameless father.

As Bilgrey and his young wife made passage through the exits of eastern Europe, the old watch marked the moments of two lives beset by the harsh political realities of the mid 20th-century. Perhaps its substance and provenance suggested a measure of vague promise, representing not only much of what was left of Bilgrey's past, but providing something of a bridge to his future. What ever had been the fate of Bilgrey's father, a part of him still remained.

A timepiece though was easily smuggled out of one life into another and for some, the value of time was only slightly more precious than these artifacts they used to measure it. They were a currency of sorts used by some to finance modest beginnings and for others, simply one of the last remaining markers of their past.

No one left alive today can quite recall his name. What remains of him as a memory lies locked away in the fading consciousness of his son's 84-year old widow. His relevance now is all but a lifetime ago and he will forever be given up to history upon the passing of this last person to have even known his face.

Purchased in Czechoslovakia sometime around 1918, it would be one of the only things of value that would see Bilgrey on his journey out of Romania. It would remain with him throughout his life and it would mark its second passing upon his death in 1967.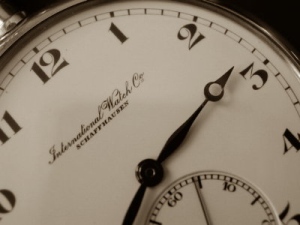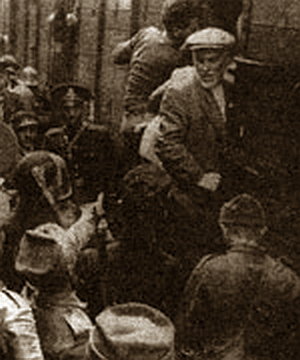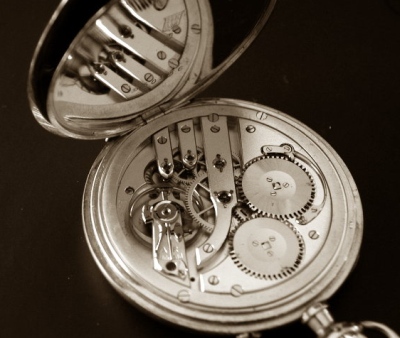 Born in Romania in 1905, Bilgrey was only 9-years old when his father's watch was recorded in the archives in Schaffhausen. He would eventually attend university in Czechoslovakia and return home to establish a career as a civil engineer. Some years later he and his wife, a doctor, would flee their home first to Paris, then on to Canada where in 1956 at the age of 51, Bilgrey would make his final home.

Given what I have come to know about this watch, owning it is both a pleasure as well as something of an inexplicable privilege. While most watches travel through time in quiet anonymity, this one came to me with an identity - and a patina imparted by the hands of the two men who used it to measure their passage through times vastly different from my own. 

Recently I came to own Erwin Bilgrey's watch and was pleased to have also acquired its history. From his grandson I learned that it has sat in a drawer these 37-years since Bilgrey's death, yet still performed with aplomb at the first turn of its crown. I was also reminded by his very act of selling it that not all such things hold great value to all people. Where I see a beautiful object writing a remote and unimaginable history, he saw only an old watch of no particular use to him. There were simply other things from his grandfather's life that he valued more. With his grandmother's blessing, he broke the last remaining bond between the old watch and his family, and at the end of the day, we both counted our gains.

Today, this worldly old watch still marks time with beautifully blued hands atop a backdrop of perfect porcelain. Underneath beats the calibre 73 finger-bridge movement which I find to be among IWC's most elegant designs. This particular example was produced during the calibre's debut year of 1913 and cased up 1-year later in 14kt gold.  Its overall condition, considering its history, is remarkable. It has since been sent off for a much-deserved service even though it ran, dial up, to about +9 seconds per day. I know of few testimonies more befitting a 90-year old watch than to report that it still ran so true.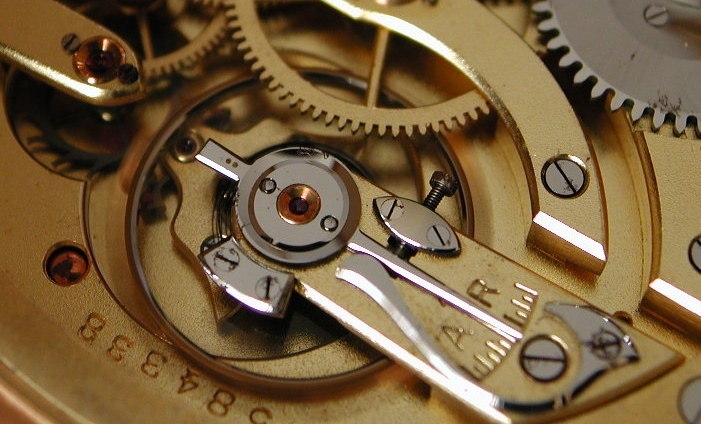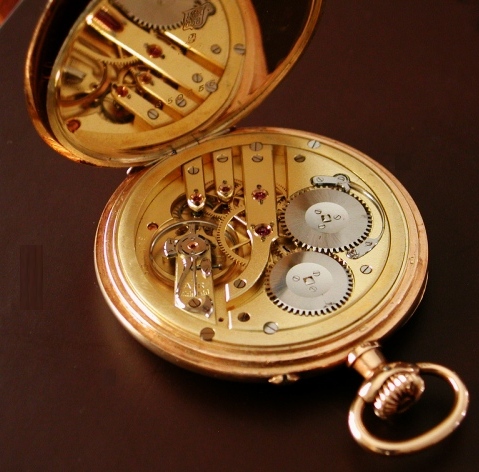 The IWC calibre 73 was a combination movement that carried both the 73 (Lépine) and the 74 (Savonnette) designations. It was a 17''' ligne design with an H4 height and was among several very successful calibres, including the 52, developed by Johannes Vogel, IWC's technical manager at the turn of the 20th-century. Complete with fine regulation, 16-jewels, and a Breguet overcoil, this beautiful finger-bridge arrangement is, to my eye, the most elegant of the vintage pocket watch constructions - its delicate bridges reminiscent of a fine stringed instrument.

Recorded in IWC's ledgers from 1913 through 1931, there were over 52,000 of these movements produced, including 304 calibre 74s cased up in the original Portugueses, the last of which curiously would not leave Schaffhausen until 1952.

Terry Russell

Copyright© 2004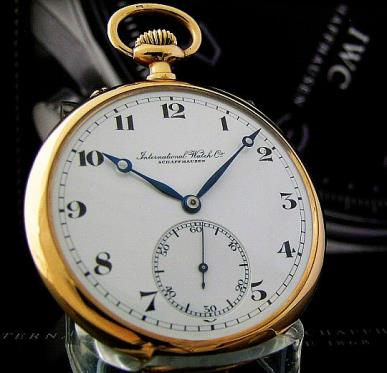 Today, the story of Erwin Bilgrey is all too familiar. Countless thousands like him were compelled to uproot their lives and seek asylum far from their ancestral homes - their life's possessions often becoming untenable baggage, abandoned or bartered.

All watch photos copyright of the author.   All others included as "fair use".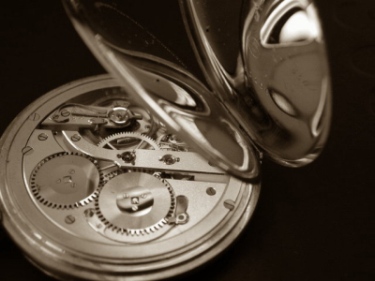 Perhaps that is it: perhaps just knowing something of its long and sometimes difficult journey is what informs me of my own good fortune -  that such a journey is one I will likely never have to make.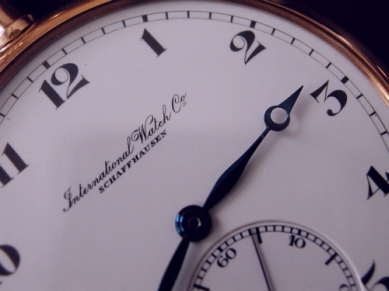 Harp, Lute, or Lyre - the Calibre 73 Lépine

the journey of one watch through the twentieth century

Archives Extract:   Sold June 9, 1914 to Stieglitz & Jabloner, Vienna