"Just below the surface of any worthy endeavor lies the confrontation of risk,

  like using a cheesy web page with fish, for god's sake".

The 2007 Aquatimer Cousteau Divers Chronograph®

2007 marked the third LE Cousteau Divers in the IWC Aquatimer homage series, and perhaps its last. There are rumors, people. The series has been both a colorful departure from IWC's classic divers designs, and an opportunity for them to support the on-going work of the Cousteau Society.

I've shown my own support by purchasing two of the models starting with the Ref. 3548 (06) released in 2004 - though I can only assume that any of my money actually made it on board a boat. I figure IWC simply paid my share forward and for that I am grateful. Speculation has it that my share actually went to buy a slab of wood from the Calypso that found its way into the back of the 2006 version. Unconfirmable facts are facts just the same.

When I saw the 2007 version last April at SIHH, I knew immediately I would eventually own it too.  I found it striking on levels most folks can't even ascertain. Others have offered me far less positive opinions, proving once again that taste is found mainly in the mouth and only rarely on the wrist. Sorry, this fish page is making me crazy.

Just as an aside, I once met a woman in the BVIs who claimed she had known Cousteau. I was drinking Painkillers® on the "Willie T" when she asked me a question in French, to which I replied in broken Italian. We were getting no where fast. As it turned out, she was talking about some guy named Clouseau, not Cousteau, so I really have no idea why she even brought him up.  It was a nice dive trip though.

Here following are photos I made using a technique I developed called random pixelization™, wherein I simply take one photo after another until exhausting all battery power, then praying that at least one shot turns out good enough to respond to performance-enhancing software. I would appreciate your disregard for confidentiality outside of the forum and please, take a fish on your way out.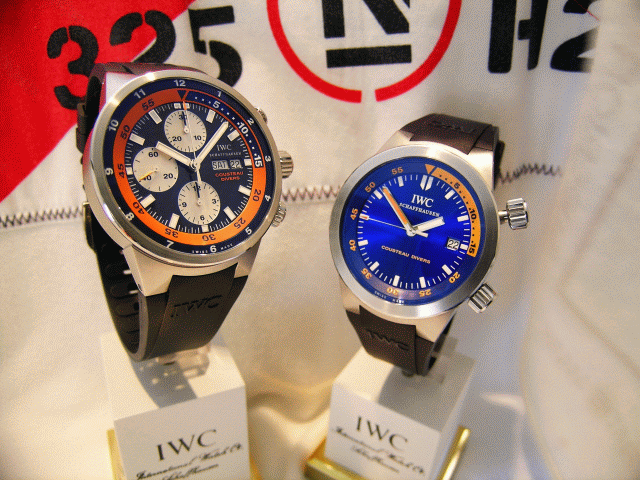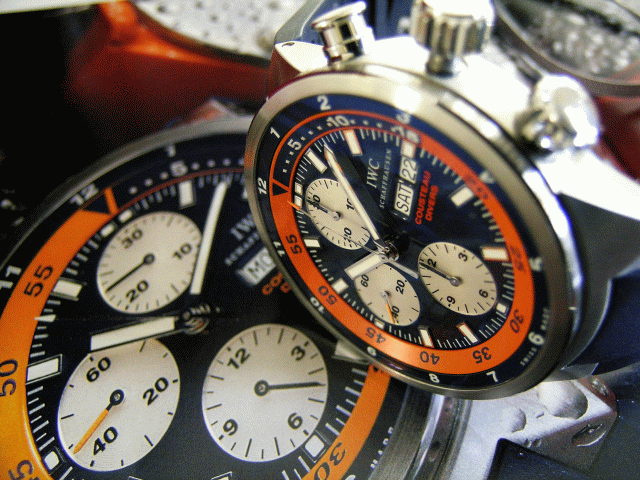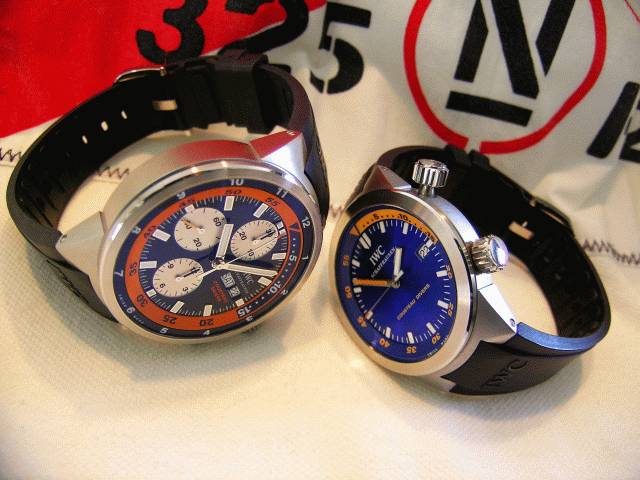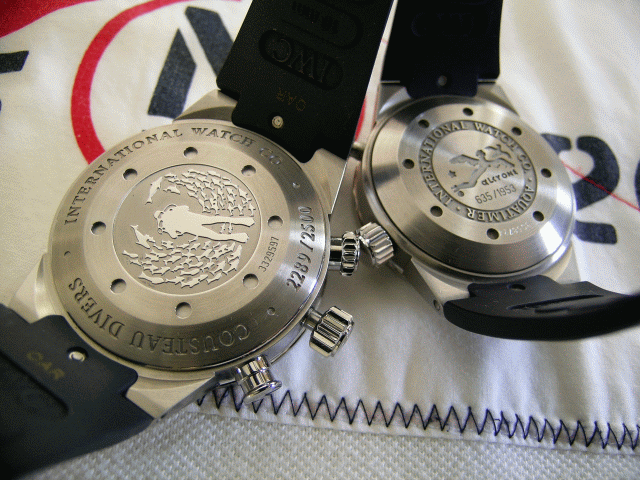 Cousteau Three - ref. 3781, cal. 79320, 44mm,   120m - 2500 pieces - 2007

Cousteau One -    ref. 3548, cal. 30110, 42mm, 1000m - 1953 pieces - 2004

Not pictured: 2006 Cousteau Two

The engravings alone fascinate the imagination

A picture of a picture within a picture. Nearly impossible.

Enjoy the Dive!

Terry Russell

©2008

Should you find yourself consumed  by curiosity,  click the dive button          to make your way to the 2005 Cousteau article which contains, among other things,  the beautiful underwater photography of Mr. Garry McCarthy of San Diego, California.